I've always thought that cowl necks were the bomb.
They allowed you to camouflage your tummy roll while emphasizing your boobies.
And I LOVE emphasizing my boobies. (lol)
Anyway, I think that any plus girl without a good old cowl neck top in their wardrobe is  crazy.
The best thing about them is that you can dress them up or down.
Take a black sleeveless cowl neck for instance..
You can pair them with jeans, a pencil or bandage skirt, printed jeggings or shorts.
You can use stilettos, boots or flats.
And if you don't like accessorizing much, you can just have on a pair of dangling earrings.
If you feel like being more glam, on the other hand, you can put on a sparkly choker necklace.
Anyway, try it. I'm sure you'd fall in love with it. :)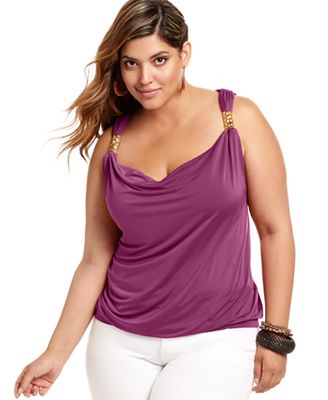 "Light travels faster than sound. This is why some people appear bright until you hear them speak."
— I know a few people who are like this. LOL